YOUR INBOUND AGENCY IN NUREMBERG
B2B Inbound Marketing, Sales, and Recruiting with TRIALTA
In 2011, TRIALTA was founded as an inbound marketing agency. These basic ideas have shaped the way we think and act from the outset:
marketing in a measurable, transparent, and sales-oriented way

marketing with a maximum focus on customers and their needs

merging the approaches of consultancies and agencies in a customer-oriented way

ensuring marketing efficiency using marketing and sales software
In the early days, we practiced inbound marketing without knowing that this approach actually existed. Due to the multitude of tools and the time required for operating them, we defined a strategic range of topics from the challenges in everyday business: applying an integrated marketing and sales approach that we support 100 percent, which offers our customers more measurability and support this using software so that we can provide our partners with more transparency, efficiency, and measurability.
We stipulated this strategy in 2013 and consolidated it with the right decisions in terms of methodology and software in 2014. This led us to become one of the first straight inbound marketing agencies in Germany. The crucial reasons for our focus on inbound marketing:
We want to deliver results instead of estimates.

We want to use our time for the actual challenges of our partners and thus need software that allows this.

We want to work with our partners in a transparent and result-oriented manner.
Today, we as an agency are partners for inbound marketing, sales, and recruiting and optimize processes for customer acquisition and customer retention.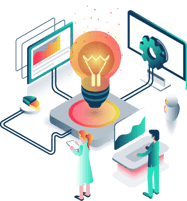 Inbound marketing is a marketing approach that
turns strangers into customers in a non-promotional, informative, and helpful way,

considers marketing and sales one discipline in terms of customer acquisition,

is to be understood as a kind of sales-oriented, applied content marketing,

is geared towards people's information, communication, and evaluation behavior,

provides the right content at the right time to the right audience,

provides helpful, informative, and non-interruptive content.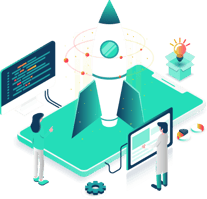 In addition, smart inbound marketing has the following characteristics
It incorporates traditional marketing approaches.

It provides for an outbound approach–but in the inbound way.

It is a mix of online and offline as well as inbound and outbound activities.

It measures engagement–even with offline activities.

It uses technologies that deliver publishing, lead generation, marketing automation, reporting, engagement measurement, and analysis from a single source.