Our Services
for Website Teams
Your Goals
Are you looking for a particularly user-friendly and flexible CMS?
Do you want to operate your website with a seamlessly integrated CRM?
Do you want maximum transparency for all stakeholders of your website?
Do you want to create a common database for marketing, sales, professional services, HR & administration?
OUR WAY TO ACHIEVE YOUR GOALS
We act as your sparring partner and work on your goals together. It is important for us to provide you with the know-how you need to achieve these goals.

For this purpose, we analyse not only the goals but also the methods and processes (operations) as a first step. Afterwards, we focus on the topic of software: Which software do you use, and how can it be tailored to carry processes and make information available? Which new software makes sense? The result: The right data you need to make decisions. Together, we will define how and to whom data is transferred. Our goal: to break down silos or prevent them from emerging in the first place.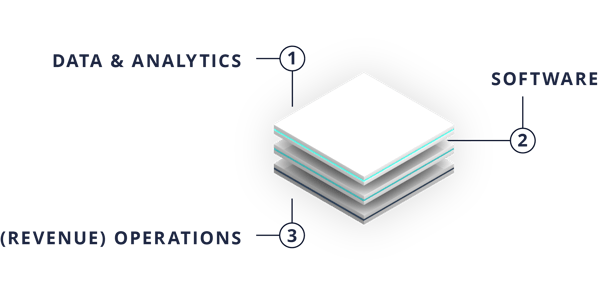 Our Services for Website Teams
We help companies to operate a website with a seamlessly integrated CRM. We act as your sparring partner along our three growth layers: operations, software and data.
OPERATIONS
Enablement & Sparring
The CMS is very user-friendly and provides a head start thanks to agility and flexibility. Integrated measures should not be limited by software, but teams should constantly redefine the limits. This turns website owners into relevant contacts for business stakeholders in the sense of a revenue operations organisation.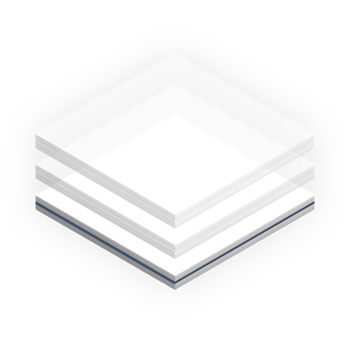 Examples
Website launch and relaunch
Establishment of growth-driven design (data-driven, iterative approach as opposed to big bang approach)
Setup and definition of the format and structure of the website
Alignment with marketing and sales goals
Template and module development
Conversion optimisation
UX design
Definition/optimisation of navigation and click paths
Training for editors/editing teams
Flexible, modular development optimised for marketers and their application
SOFTWARE
Implementation & Integration
The CMS is seamlessly integrated into the platform CRM and follows a modern API approach. This makes integrations and data flows much easier in comparison with other CMS. This allows all stakeholders to work on a central database.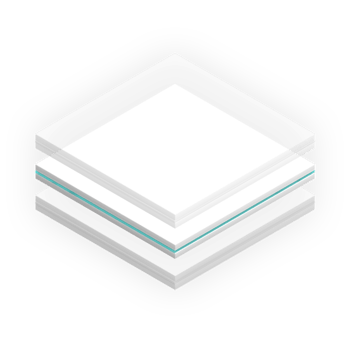 Examples
Implementation and introduction of CMS Hub
Data migration/consolidation and mapping of the business-typical object model
Implementation and introduction of interconnected Marketing, Sales & Service Hub with CRM database
Database-based output of content
Automated translation processes
Elastic search (product searches in connection with shops as well)
Configurators
Job centre connection
Integrations with form engines and other cloud tools for interactive engagement optimisations
Shop interfaces
Integration of cookie consent tools
DATA
Acquisition & Information

The platform approach allows the provision of website and business analytics in one environment. This ensures maximum transparency for all stakeholders (marketing, sales, professional services, HR & administration) of modern websites.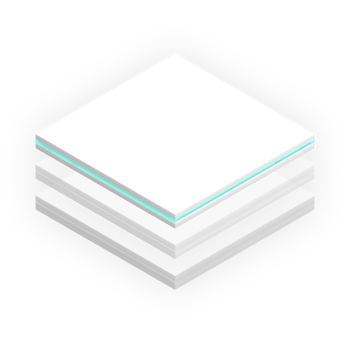 Examples
Website & traffic analytics
User feedback, heatmap and behaviour tracking
Monitoring of click behaviour, CTRs, dwell time, bounce rates
Performance reviews of campaigns, website, social media, SEO/SEA, e-mail marketing, automation
Workflows and lead scoring/nurturing/management, funnel
Development of standardised reports, dashboards
Data management workflows and routines
Data enhancement via web services or Operations Hub
Optimisation of the data model
Event tracking
Establishment of reports
"TRIALTA has been a real godsend. Every step is smartly deliberated and implemented from start to finish. Yet TRIALTA does not simply act as an "implementation agency" but develops the team from inbound rookies to inbound experts. They sort out problems quickly–and with the right tips, they make planned campaigns a walk in the park."

Andreas Leidenfrost
Toyota Material Handling Deutschland GmbH